How Much is My Car Worth?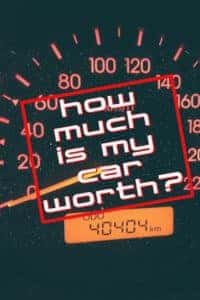 How much is my car worth?
This is one of the top questions we get at Desert Sun Auto Group. Everyone is always curious how much their car is valued. Should you ever want to trade it, sell it, or just find out the difference between the value and the payoff on your loan we are here to help!
One of the best ways to get your vehicle value is to come in to any of our 3 Desert Sun locations in Alamogordo, NM and allow us to conduct a thorough vehicle evaluation. What we'll do is we will take your vehicle for a short drive, during that time we will see how it operates. Checking the AC and heat, windows, engine, and making sure we don't hear or find anything concerning.
If we do find something that would de-value your vehicle we'll be sure to keep you on the loop for what we find. The last thing we want are any surprises during your sale or purchase.
How we then find the value is we compare your vehicle, and it's condition and mileage, to others out in the market. We may also use sources such as Kelly Blue Book and NADA to help determine the market value on your car.
That is the looooonnnngg version of how all this is done. If you can't come in, or looking for a quick, preliminary value on your car, click any of the links below for an online evaluation.
We hope this was valuable information, and if there are any questions we didn't cover be sure to let us know in the comments.